The famous olive oil of Brisighella
The low altitude (115 mt. above sea level) of this part of the Tosco-Romagnolo Apennines favours the growing of the olive tree, protected from the cold eastern winds by the natural configuration of the valley, and from the north side from the chalky barrier, and creates a perfect mild micro-climate, allowing the cultivation of an high quality and famous product.
Here the cultivation of the olive tree dates back to the ancient times, and signs of this culture has been found also in the Roman age.
FEATURES
Emerald green with golden reflections, this oil has a distinctive taste, spicy and slightly bitter and it's special for flavouring vegetables and fishes and as an ingredient for sauces.
The trademark "Brisighello" is related to a specific region with peculiar features, different from the surrounding areas, and mainly from an unique variety of olive fruit, the "Nostrana of Brisighella".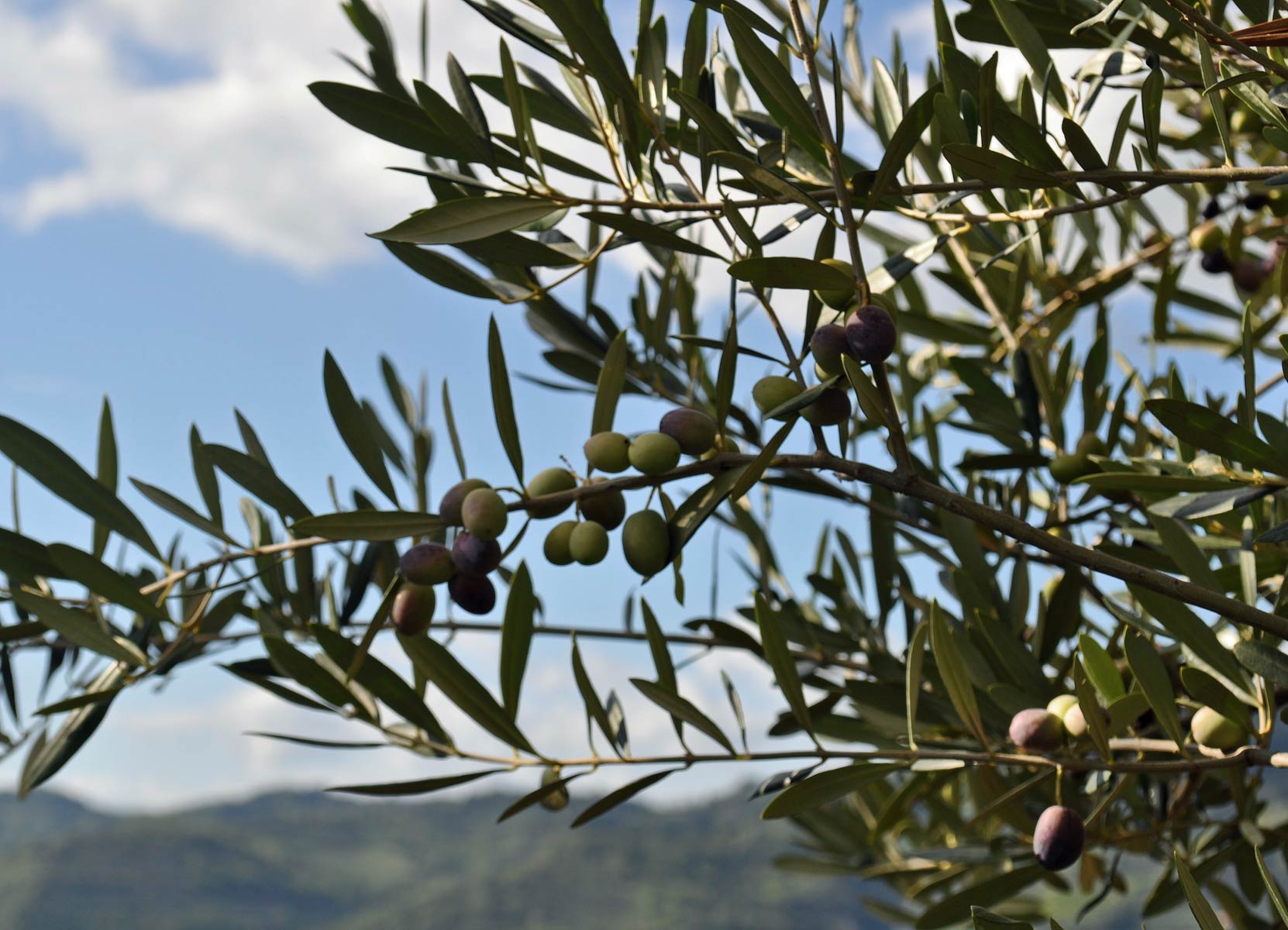 The extravergin olive oil "Brisighello" DOP can only be obtained by the above mentioned variety of fruit, and its percentage cannot be less than ninety percent. Small amounts of other fruits coming from local olive trees can also be added.
The largest production is about 5 thousand kg per hectare in specialized olive groves, with a maximum yield allowed of 18% for the oil.
Oil can be extracted only with mechanical or physical processes suitable to ensure a product true to the distinctive features of the fruit.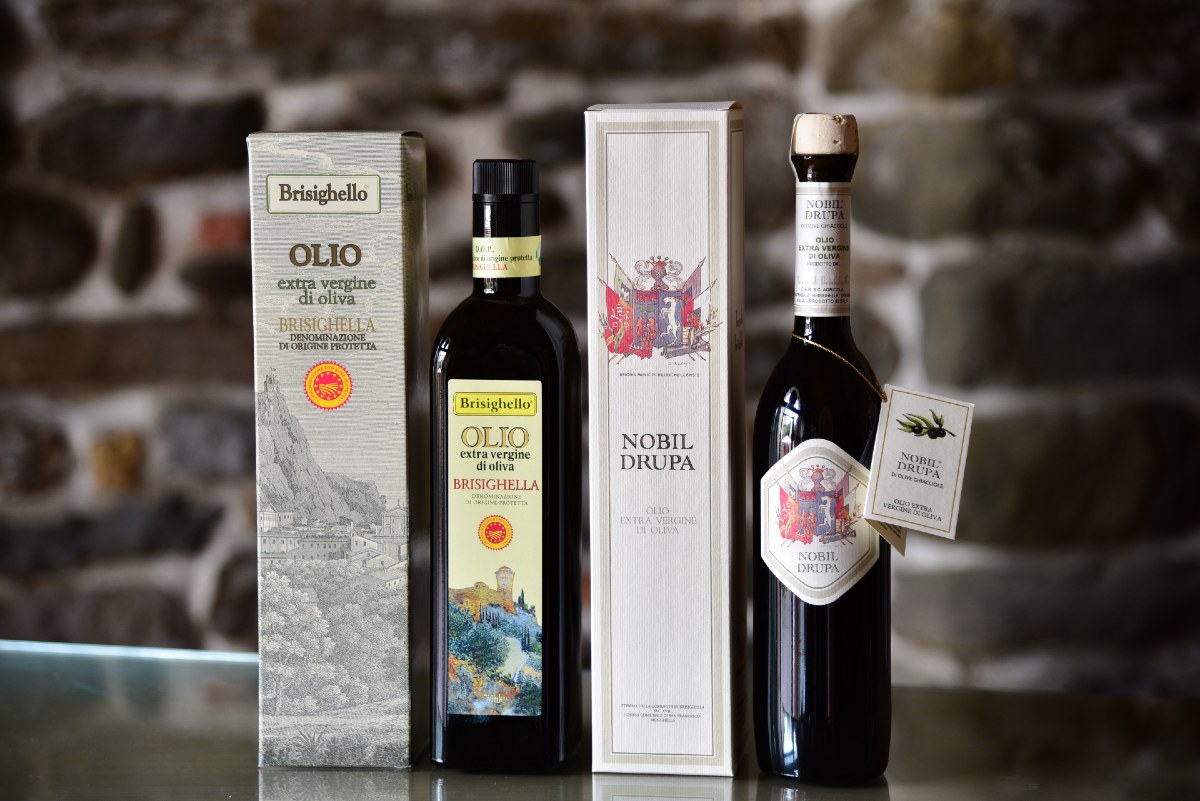 The best of the production is further on selected and gets the trademark of "Brisighello", an intense extravergin olive oil, cold pressed drop by drop.
Another top quality product is the "Nobil Drupa", an oil extracted in a very limited quantity from the cold pressing of the "Ghiacciola" fruits, a quite rare tree that can be found only in some groves around Brisighella.
Useful Link
For more information: www.terradibrisighella.it  –  www.brisighelladop.it