THE MEDIEVAL "BORGO"
The village is made up of ancient lanes and streets, remains of defensive walls and stairways carved into the chalky rocks.
Brisighella is an ancient medieval village in the river Lamone valley, laying down below three distinctive rocky hills, one with a 14th castle ("La Rocca"), another with a Clock Tower and the third with a sanctuary ("Monticino").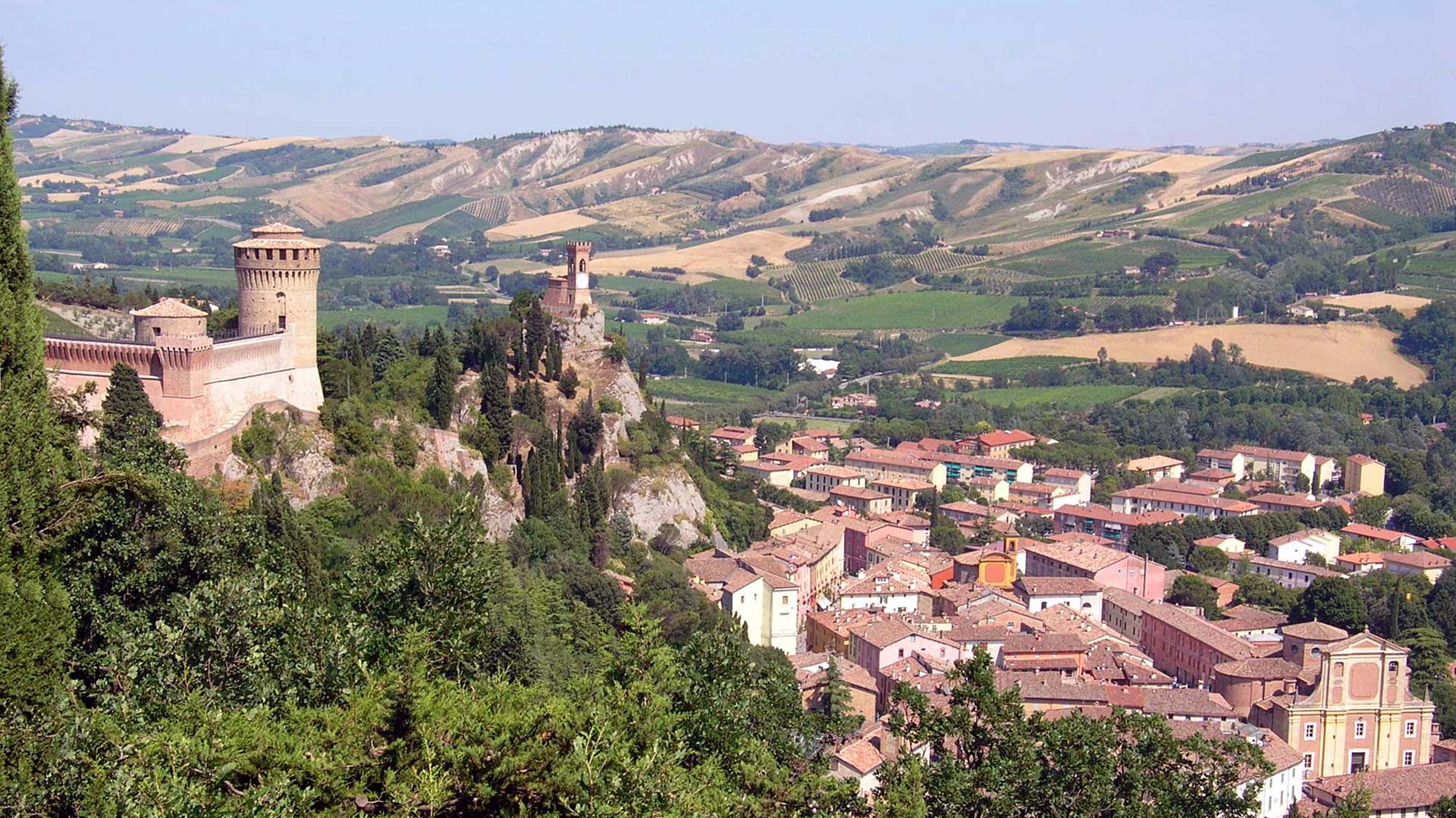 The archaelogical findings tell us about an ancient presence of man in this area since the Neolithic age and, later, of Celtic people too; under the Roman dominion the relevance of this area increased due to a new road, the Via Faentina, that led the salt carriages from the salt mines in Cervia to Rome.
The village dates back to the end of the XIIth century, when Maghinardo Pagani – a famous venture captain – built on the top of an hill a reinforced tower, and under that tower a new Village grew up.
HIGHLIGHTS
The Ancient Via del Borgo, a covered street dated at the 14thth century with arched open windows of different sizes, was a defensive bulwark for the medieval citadel at the back. This street is world famous for the very nature of its extraordinary architecture, and is also called "Via degli Asini" (Donkeys Alley) for the cover it supplied to the many carts and donkeys which used it in the past.
Brisighella boasts the birth of eight cardinals and has many sacred buildings: the most important of which is Pieve di San Giovanni In Ottavo, (Pieve Tho' in the local dialect), this church, built in the 5th century and rebuilt around the 11th and the 12th, is so called because it is located on the 8th mile of the ancient Roman route between Faenza and Florence.